2013 has gone faster for me than even seems possible. I don't know if it is because I now have two kids in school and they are starting to do extracurricular activities, or if the earth's revolution around the sun really was a little quicker this year. In some ways, 2013 has been uneventful. In other ways, this year has been a time of growing, stretching, and learning. All in all, 2013 has been a gift.
Some memorable family moments from 2013…
This year has brought with it lots of firsts. First days of school, first extracurricular activities, first surgery, first lost tooth, first week away from the kids, and many other memories we'll not soon forget.
My oldest has grown by leaps and bounds in his reading and writing abilities. It has been awesome to watch him grow into someone who can engage the written word. And he uses his new skills to bless me. Sometimes he brings home notes he's written me at school. It melts me when he writes, "I love you." 
My youngest is now in school almost all day, which leaves the house quiet and boring most of the time. She's inspired me with her self-confidence and independence, and she has taught me a lot about fashion. It amazes me to hear that she's quiet for her teachers, since she certainly isn't at home!
In June, my husband and I celebrated our 11th anniversary. We've been trying to stick with the traditional anniversary gifts, and the gift for year 11 was supposed to be steel. Jeff surprised my kids and I by inviting us on a tour of the historic bridges of our county. We had a lot of fun taking family pictures with each bridge.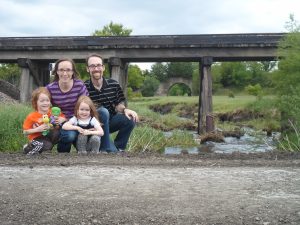 In August, my brother got married to his lovely wife. Not only was this a cause for family celebration, it was also my first opportunity to officiate a wedding. Beautiful couple, amazing location, wonderful opportunity.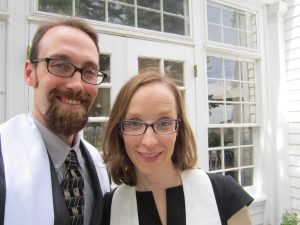 I had the tremendously gratifying experience of being able to share with my kids one of my favorite places on earth. It is especially important now in my memories as this place was ravaged by floods not long after we visited.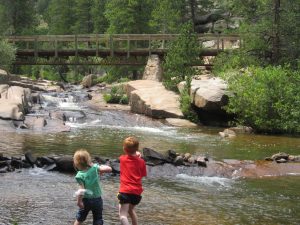 My daughter had surgery for the first time. She was a trouper, and I was a worried mess. The nurse at ambulatory surgery said, "Sweetie, hold your momma's hand so that she can be brave." And that was about the truth of it. She bounced back well and has done just fine.
Our garden was amazingly productive this year.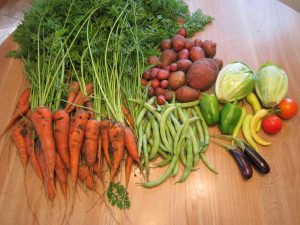 My husband and I ran a crazy, 5-mile trail run, and both took 3rd in our age divisions. It was both a personal fitness goal, as well as a great way to bond with my husband as we trained together.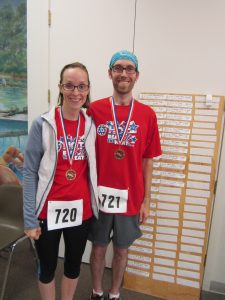 Some memorable ministry moments…
2013 brought some amazing ministry challenges and opportunities. We've watched as our youth group has quadrupled in size all because people have begun inviting teens from the area to participate. This outreach has spurred the creation of a middle school youth group, which had its first big activity during Christmas break.
We've seen new young families with kids become active members in the life of the church, kids asking deep questions about God, inklings of newly discovered giftedness, and passion to see the community reached with the good news about Jesus. We've had challenges as well, to be sure, but it has been amazing to watch God triumph over those challenges time and again.
I was selected to represent my classis (regional governing body) at this year's General Synod in Pella, Iowa. It was an amazing time of growth, refreshment, and connection to the broader Reformed Church in America. It was also the first time I had been away from my family for a week.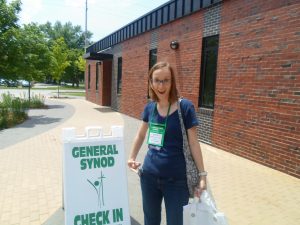 When our Sunday School kids found out about the devastating floods in Colorado, they wanted to do something to give back. We're a small church with limited resources, but we wanted to do something to bring hope. That's where we came up with the idea to make a banner as a way to share God's love and hope with the community church in one of the hardest hit towns. They received the banner the week before Christmas, and the pastor expressed his excitement to share it with his small congregation.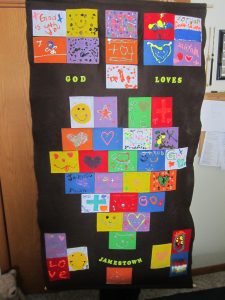 This year has also been one of stretching and growing into my ministerial identity. I have been trying to live into some leadership roles I've found myself ushered into, and I have been taking a more active role in preaching, teaching, and consistory leadership. These are all good things, but have also pointed out to me many growing edges to  work on next year.
Some of my favorite craft and kitchen expeditions…
It's no secret: I love crafts and food. And taking pictures of crafts and food. Here are some of my favorite creations from 2013.
My friends and family know this list would not be complete without bagels. I love bagels…and I can't stop making them.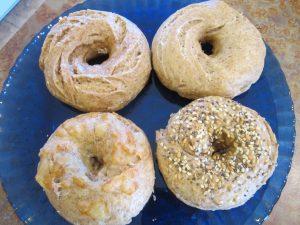 I crocheted father-daughter minion hats, which are still among my favorite things I've ever made.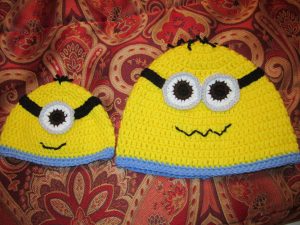 It's no secret that I have a problem with carbs. I love bread…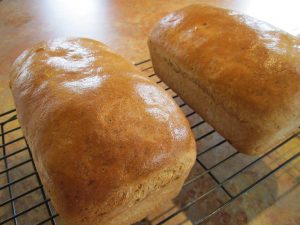 We made and canned a ton of peach butter.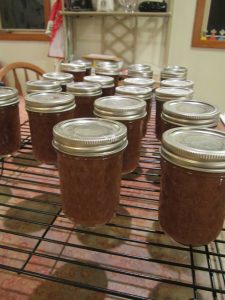 Finally! A menu system that seems to be helping with our organization!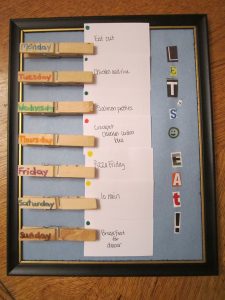 My child requested a crocheted Optimus Prime hat…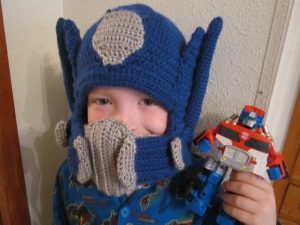 A nod to Eric Carle.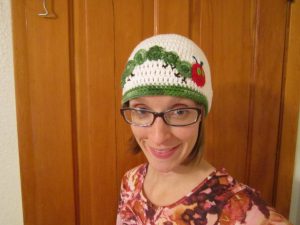 Snickersnaps are becoming a holiday tradition at our house.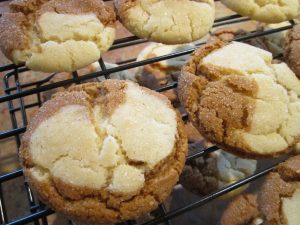 A monkey outfit for a dear friend's new nephew.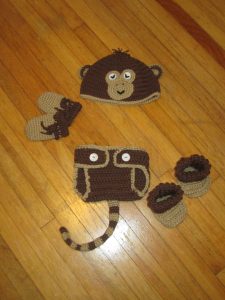 Some stunning visuals…
We experienced flooding around town in March, and then the flood waters froze. As they melted away, large bits of ice were left dangling in beautiful formations.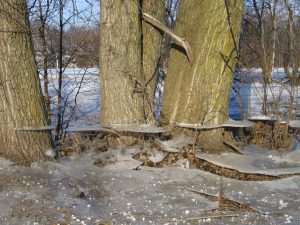 Hoarfrost clinging to a tree near my house.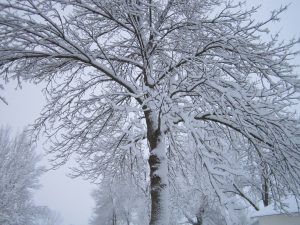 Signs of life as asparagus comes up in my garden.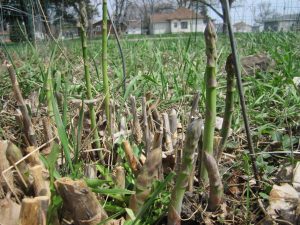 A freak snow storm May 2-3 dumped 10 inches of heavy, wet snow on central Iowa.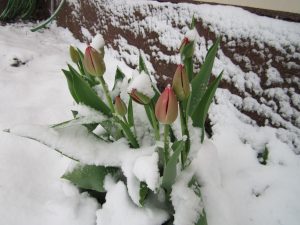 A derecho system that spawned lots of tornadoes whipped through  town while I was at the grocery store. We spent time huddled in the dairy cooler surrounded by crates of milk.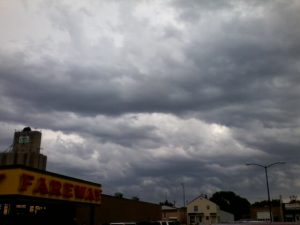 This year brought many awe-inspiring cloud pictures.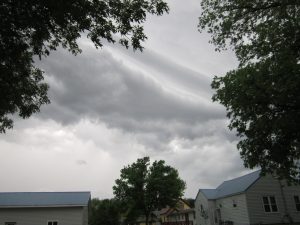 Even some mammatus clouds.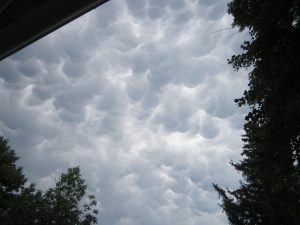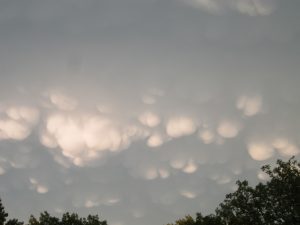 And some clouds that raised my blood pressure.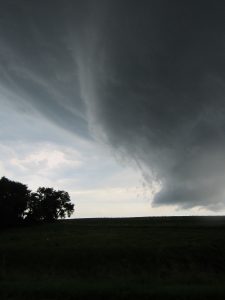 Beauty is everywhere.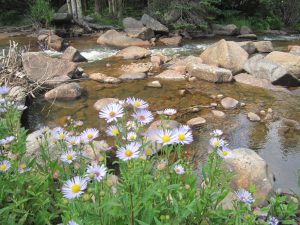 Sometimes all you can say is, "Wow."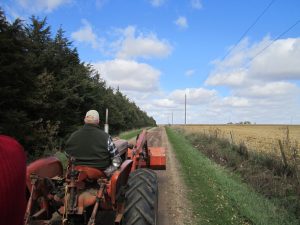 Entering the world of blogging…
I wrote my very first blog post (Ash Wednesday Is Not Just for Catholics) on February 1, 2013.
I was shocked this past November when my snarky little post How to Shrink Your Church in 12 Easy Steps went crazy on the internet.
And, I got a nod from Rachel Held Evans (one of my blogging heroes) on her November 10, 2013 superlatives for my post When God Calls a Complementarian Woman into Ministry.

As 2014 begins…
I've been reflecting on 2013 and dreaming about 2014. Last year, I made the goal of living more simply. I made progress, but I'm not where I'd like to be on that goal. So, for 2014, I want to have the same goal. But, I've also decided that when difficulties arise, or when conflicts rear their ugly head, before I respond I want to ask myself what I can do to show love to others, and to show love to myself.  This new goal is born out of a dream and a wondering.
I wonder what would happen if each day I woke up and gave a little more grace, shared a little more love, gave the benefit of the doubt more often, was a little slower to become impatient or annoyed, was kinder to myself, and all in all acted a little bit more like Jesus. I wonder how it would change me, how it would change the way I interact with others. I wonder if the world might shine each day just a little more brightly than it did the day before.
Happy New Year!